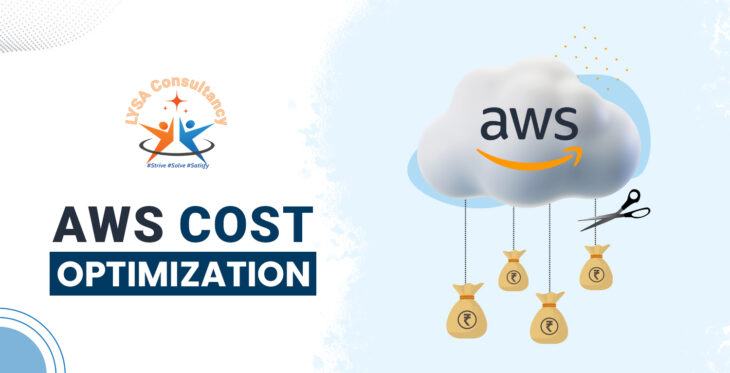 In today's digital landscape, businesses increasingly rely on cloud computing services for data storage and management. Amazon Web Services (AWS) offers a comprehensive suite of services, including Amazon Database Services, that empower organizations to scale and optimize their operations efficiently. However, with scalability comes the importance of cost optimization. In this blog post, we will explore how cost-saving works in Amazon Cloud Computing Services, with a focus on database services in AWS.
How Big is the Amazon Database: Unveiling the Scale of Data Power!
Amazon's two largest databases combine for more than 42 terabytes of data, and that's only the beginning of things.
Welcome to the fascinating realm of Amazon Database Services, where innovation meets data management excellence!
Firstly, let's dive into the introduction ofAmazon Database Services, a collection of cutting-edge solutions designed to revolutionize the way we store and manipulate data. Whether you require a relational database, a NoSQL database, or a fully managed database service, AWS has got you covered. Within the expansive umbrella of Amazon Database Services, you'll encounter various options tailored to meet your unique needs. From Amazon RDS for traditional SQL databases to Amazon DynamoDB for fast and flexible NoSQL databases, the range of choices is awe-inspiring. Each service boasts its distinct strengths, allowing you to select the perfect fit for your specific requirements.
Now, let's unravel by choosing the correct database that makes Amazon Database Services truly exceptional.
Choosing the Right Database Service in AWS: LYSA
When selecting the perfectdatabase service in AWS, making the right choice is paramount. There are several factors to consider to ensure seamless integration and optimal performance. Understanding your unique requirements and use cases is the first step. Take a deep dive into the capabilities and strengths of different database services, such as Amazon RDS, Amazon DynamoDB, and Amazon Aurora, and compare them based on your specific needs. Whether it's scalability, flexibility, or data consistency, each service has its own merits. Additionally, evaluating the cost implications is crucial. Consider factors like
Pricing models
Storage cost
Data transfer fees to align your choice with your budgetary requirements.
By carefully weighing these considerations, you can confidently select LYSA CONSULTANCY "THE IDEAL PLACE" for database service in AWS where experts perfectly align with your business goals and set the foundation for data-driven success.
The Best Cost Optimization Strategies in AWS
Implementing cost-effective optimization strategies in AWS to maximize your budget. Utilize resources efficiently, leverage cost-effective pricing models, and continuously monitor and optimize your usage to achieve optimal cost savings.
Utilizing Serverless Architecture
By leveraging serverless database services, you unlock many benefits that propel your business forward. Not only does serverless eliminate the need for infrastructure management, but it also provides seamless scalability and agility.
The cost advantages are undeniable as you only pay for actual usage, eliminating idle resource costs. With serverless, you can focus on building innovative applications while AWS handles the operational complexity behind the scenes.
Embrace the limitless potential of serverless architecture and witness unparalleled efficiency and cost-effectiveness in your database services.
Right-sizing and Auto Scaling
Optimizing your database services in AWS becomes effortless with the powerful combination of right-sizing resources and auto-scaling capabilities. By understanding the concept of right-sizing, you can ensure that your resources are perfectly tailored to your application's needs, avoiding wastage and unnecessary expenses. To maximize cost savings, it's crucial to implement best practices for right-sizing and auto-scaling.
Regularly monitor your resource utilization
Identify bottlenecks,
And make adjustments accordingly
Implement intelligent scaling policies that align with your application's performance requirements.
You can optimize costs without compromising performance by striking the perfect balance between resource allocation and scaling. Unlock the full potential of Right- sizing and Auto scaling for your database with Lysa Consultancy.
Resource Tagging and Cost Allocation
Resource tagging and cost allocation play a crucial role in optimizing expenses and managing your database services within the realm of serverless architecture. Resource tagging enables you to categorize and label your resources, providing a clear and organized view of your cost allocation. By implementing effective resource tagging strategies for your database services, you gain granular visibility into how resources are utilized, facilitating accurate cost attribution and budget management.
Analyzing the cost breakdown by tags unveils valuable insights, empowering you to optimize spending and make informed decisions. Now, let's dive into AWS Cost Optimization Tools & Services
What are the best tools & services for AWS Cost Optimization?
AWS provides various cost optimization tools and services to help you manage and reduce your expenses, such as AWS Cost Explorer, AWS Trusted Advisor, and Savings Plans.
AWS Cost Explorer
AWS Cost Explorer is a powerful tool that provides an insightful overview of your database service expenses, allowing you to analyze and visualize cost and usage data effortlessly. With AWS Cost Explorer, you can navigate through-
detailed reports
identify cost trends
uncover opportunities for optimization
By extracting actionable insights from this treasure trove of data, you can confidently make informed decisions and implement cost-saving measures. The true potential of your serverless architecture by harnessing the capabilities of AWS Cost Explorer and unlocking a world of cost optimization possibilities for your database services.
AWS Trusted Advisor
This invaluable tool plays a pivotal role in ensuring your database services are optimized for maximum efficiency. With its insightful recommendations, Here LYSA CONSULTANCY is your Trusted Advisor who acts as your trusted guide, providing guidance on cost-saving measures.
By leveraging our expertise, you can implement best practices, fine-tune your database services, and make informed decisions that align with your cost optimization goals.
With a keen eye on potential areas of improvement, LYSA CONSULTANCY empowers you to take proactive steps, ultimately driving down costs and maximizing the value of your serverless architecture.
Reserved Instances and Savings Plans
Reserved Instances provide you with the advantage of long-term commitment and substantial discounts, making them ideal for stable and predictable workloads. Additionally, Savings Plans offer flexibility by providing savings across different instance families and sizes, enabling you to optimize costs in various usage scenarios.
Embrace the power of Reserved Instances and Savings Plans, and witness their remarkable impact on your serverless architecture's cost optimization.
Conclusion
Achieving cost optimization in Amazon Cloud Computing Services, especially in database services, is vital for businesses looking to maximize their return on investment. By understanding the various cost optimization strategies, utilizing AWS tools and services, and implementing best practices, organizations can significantly reduce their expenditure while leveraging the power of AWS database services.
Grab the art of cost optimization in the AWS ecosystem and unlock new levels of efficiency and savings.