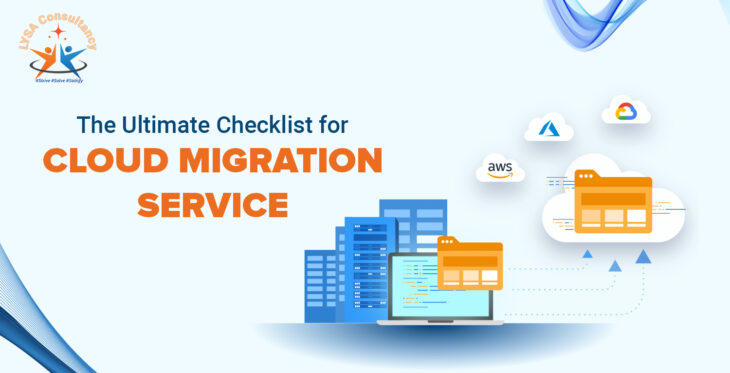 The phrase "aim for the stars and keep your sights high" is often used to emphasize setting ambitious goals. This sentiment, although expressed poetically, is highly relevant in the context of cloud computing. Over the next years, a majority of enterprises are indicating that cloud adoption is the most likely they will embrace. However, only 85% of companies have intentions to implement hybrid cloud services or solutions. Only 30% have managed a successful transition to hybrid cloud environments.
Challenges such as skill gaps, security concerns, and issues arising from the integration of multiple environments are believed to hinder the migration process. One critical factor that is often overlooked and the adoption of a phased approach to cloud migration. A phased approach offers a risk-mitigating strategy that categorizes applications and workloads essential for migration, enabling businesses to fully harness the advantages of hybrid cloud innovation.
This blog will address the common challenges and difficulties associated with the hybrid cloud migration process, while also proposing well-established strategies and best practices from the industry. These approaches are designed to ensure that this method effectively drives significant business innovation and transformative initiatives.
Read More
Challenges Encountered while migrating to Hybrid Cloud
The process of migrating to a hybrid cloud environment presents a set of significant obstacles, specifically, complexities in cloud migration, concerns regarding data security, and issues related to network design. We will briefly discuss each of these challenges:
Data Security and Privacy
Typically, businesses find it relatively straightforward to store their sensitive data within a private cloud. However, as organizations transition to hybrid cloud solutions for enhanced security and risk management, they must grapple with the management of multiple security platforms, potentially resulting in substantial complexities in security and risk management.
Complicated Integration Procedures
Transferring configurations and metadata can be a complex and demanding task due to the involvement of numerous applications. Furthermore, the substantial responsibility of infrastructure management and supporting the integration process adds to the complexity.
Inadequate Network Planning
The success of the migration process is greatly influenced by network design. To guarantee an effective strategy for hybrid cloud migration, businesses must prioritize considerations such as network bandwidth and operational security requirements when establishing a robust network design.
Skill Shortage
In some instances, companies place excessive reliance on their in-house teams to execute the migration and administration of their hybrid cloud infrastructure. With their existing workload focused on core operational duties, leaning heavily on internal teams for such transformative endeavors can occasionally result in poor decision-making, inefficiency, and missed business opportunities. Internal personnel may not possess the comprehensive knowledge required to recommend and implement the optimal approach for each intricate cloud solution.
Absence of Unified Visibility
After the migration process is completed, enterprises encounter difficulties in achieving a comprehensive view of their hybrid cloud applications, spanning two or more distinct environments. This often leads to limited transparency, developmental issues, and a lack of cooperation and openness.
Approaches to Developing a Secure Hybrid Cloud Migration Plan
Prior to embarking on the migration process, there are specific tactics that should be adhered to in order to guarantee the delivery of exceptional flexibility, security, and workload scalability.
Are the Applications Prepared for Hybrid Cloud Deployment?
This is a crucial step that is frequently overlooked by users. It is a fact that hosting applications within a single environment is less intricate when compared to integrating two separate environments. Therefore, it becomes imperative for enterprises to evaluate which applications are well-suited for migration to a hybrid cloud setup. Typically, applications that currently utilize load balancers are the ones that can be successfully transitioned to a hybrid cloud infrastructure. IT managers should make use of application monitoring to analyze traffic patterns, evaluate data sharing between servers, and assess any potential latency that could affect the application's functionality.
Choose the Appropriate Components of an Application
Considering that applications consist of various modules and submodules, organizations should determine which parts of their applications are suitable for containerization and migration to the cloud. To reach this decision, they should factor in on-demand and cloud-bursting capabilities. Typically, initiating dormant workloads on public cloud servers incurs costs. Nevertheless, with hybrid cloud AIOps-driven automation, businesses can efficiently adjust the scale of these workloads in accordance with their operational requirements. Workloads that entail extensive databases and substantial customization may not be a viable choice for migration to a hybrid cloud if cost efficiency is a primary objective.
Time is another crucial consideration. Workloads can lead to additional expenses, as cloud services providers bill businesses for the setup time even before the workload is in operation. While automating workloads eliminates manual labor, it does consume time, which can range from seconds to hours, in order to establish fully functional and ready-to-use resources.
Storage Capacity is a Significant Consideration
The size of your storage is another critical factor when transitioning to a hybrid cloud model. Typically, cloud storage costs tend to increase as they are tied to usage, which can lead to budgetary challenges. Employing cloud storage tiering allows for the storage of frequently accessed data in high-speed cloud storage systems, while less frequently accessed data can be kept in slower cloud storage systems. This approach effectively reduces latency and enhances throughput, resulting in improved response times for crucial business data.
Be Mindful of Network Challenges
The emergence of network latency is a concern that can materialize when a business relocates application(s) and workloads to the cloud. This latency has the potential to have adverse effects on customer satisfaction and the performance of applications. Enterprises must investigate the reasons behind and the nature of this delay. In many instances, it can be attributed to a subpar connection with cloud platforms. Cloud connectivity offers the advantage of achieving interoperability between on-premises and public clouds, which streamlines and enhances the agility of business operations, allowing enterprises to readily adjust to the varying demands of their business.
Consistently Assess Performance
Determining the success of your hybrid cloud migration can be achieved through performance evaluation. It is crucial to gather data from various origins and systems and gauge their effectiveness and influence. This can encompass performance statistics, customer interaction, and customer service responses, contingent upon the business's type and characteristics. However, the true challenge lies in the comparison and correlation of data from diverse origins. To accomplish this, you must make necessary adaptations to workloads and refine and align metrics according to the unique requirements of both the business and the cloud infrastructure.
Optimal Practices for Hybrid Cloud Migration
To expedite their hybrid cloud migration process, organizations can embrace the following best practices:
Evaluate or Enhance Source Servers
Utilizing a pilot migration approach allows companies to closely monitor the performance of source servers. They can enhance hardware performance by redistributing workloads, reducing the strain on a single server, and migrating resource-intensive workloads to another server. Additionally, opting for server-class physical machines instead of virtual machines is advisable to mitigate performance issues during the migration.
Employ Two-Step Migration
For instance, if a business aims to migrate from an on-premises Exchange Server to Office 365, it is recommended to employ a two-step migration. This entails migrating from Exchange 2003 to the latest version and subsequently to Office 365. This ensures that Exchange server users maintain uninterrupted access to their mailboxes.
Comply with Legal and Regulatory Requirements
Before migrating any applications to the hybrid cloud, organizations should acquaint themselves with the data laws and compliance regulations in the specific geographic region. Based on this knowledge, they should select a hybrid cloud services provider that offers a repository of country-specific guidelines, ensuring that businesses remain fully compliant with evolving regulations and standards.
Monitor and Optimize Resource Utilization
Through the implementation of monitoring and optimization tools, companies can effectively oversee resource consumption within their hybrid infrastructure. This empowers them to identify areas for improvement and cost reduction. For example, IT managers can leverage auto-scaling and load balancers to distribute traffic across multiple servers.
Implement Efficient Cost Optimization Strategies
By employing strategies such as reserved instances, resource tagging, and spot instances, organizations can reduce cloud expenses and eliminate the problem of over-provisioning resources.
Stay Ahead on Your Hybrid Cloud Migration Journey.
Achieve a Secure Transformation with LYSA!
The process of migrating your entire infrastructure to a hybrid cloud environment can be a challenging endeavor. Even a small mistake during this transition can have severe consequences, potentially damaging your business's reputation. This is why IT managers should consider partnering with a strategic provider that can offer customized solutions and strategies tailored to their IT systems, ensuring a seamless transition at every stage of the migration process. It's essential to understand that choosing the right strategic partner can make all the difference between a successful business transformation and a failed implementation.
Embrace the future of flexible, scalable, and reliable cloud solutions with LYSA's dedicated Cloud Migration Services. Our comprehensive suite of cloud solutions is designed to elevate your business to new heights. Whether you're seeking scalable storage, seamless collaboration, or robust infrastructure, our Cloud Services cater to your every need.
LYSA, a prominent cloud services provider with a proven track record of successfully deploying various types of cloud solutions, including public, private, multi, community, and hybrid clouds, offers a comprehensive suite of enterprise hybrid cloud services and managed solutions.
LYSA's Cloud Migration Service, businesses can achieve a migration to the cloud infrastructure without data loss within a matter of weeks. Leveraging automated migration services and solutions, organizations can deploy, run, and manage their applications from anywhere, at any time, through a unified interface. LYSA's hybrid cloud approach is equipped with tailored capabilities and cutting-edge technologies, which assist in developing an efficient migration framework that adheres to industry best practices and international standards.
To learn more about LYSA's hybrid migration services and how their team of experts can help you fully harness the performance of a hybrid cloud, don't hesitate to reach out to one of our representatives today.